About Us
Dear Friends,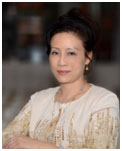 I am a resident & investor of Battery Park City (BPC) for over 20 years. As the President and Founder of Battery Park Realty (BPR), we specialize in downtown Manhattan real estate sales & rentals. BPR has successfully sold over 100 units in three new green buildings: Millennium Tower, Visionaire, River House & Rector Park. We have sold more units in BPC than any other brokerage firm in New York. We have also completed many resales and rentals in the area. Our experience in BPC is unsurpassed. I would like to share with you my experience and views of real estate in New York City.

BPC residential condominium prices have tripled in the last 20 years. The population and sales prices for properties almost doubled in five years after 9/11/2001. The Wall Street crisis and recession of 2008 created another bottom in the market. BPC currently houses 60,000 individuals. According to professional real estate analysis data and estimates from Downtown Alliance, over 200,000 people are projected to be working in the new World Trade Center towers along with over half a million residents. In addition, three quality public schools make BPC highly attractive to families.

There is no doubt the downtown waterfront is one of the most valuable places to live and to work with its spectacular harbor views. BPC also has a wonderful overall quality of life, an oasis of calm in the midst of the city's commotion.

Rental prices have increased over 10-20% in the past few years. Stock market are at their highest since 2008. Most projections estimate that real estate prices in NYC overall will rise in this summer. There currently are not many new residential developments underway. My advice to interested buyers is to focus on upcoming attractive investment opportunities before this summer.

Most of our BPR team lives in downtown. We aim to serve the community in achieving the best sales and rental results for our clients as well as in providing property management.

Please feel free to call us at 212-786-1789 for questions regarding property sales, valuation, or your investment and rental needs.
Best Regards,
Margaret Liu
President